Blender's aren't just an instrument to mix and blend ingredients, prepare for the main dish or make a quick sauce. Did you know that you can cook a quick meal or two as well! Yes, blenders are truly versatile having the ability to double up as a food processor or juicer. Not sure of a 7 course meal, but you can surely make a quick snack or drink with a blender. Here are a few blender recipes to get you started.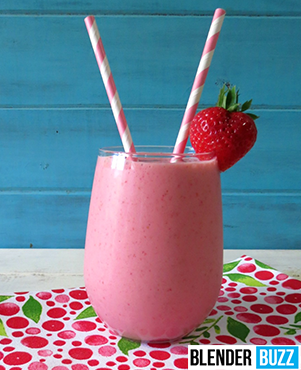 Thick and textured, Very Merry Strawberry Smoothie is perfect for an early morning sweet tooth. Make this anytime, it has got enough texture to serve as a midday quickie too!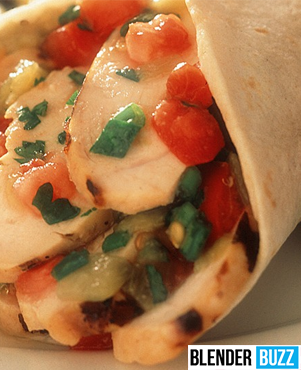 A recipe easily made with a blender, Bean and Salsa Chicken Wrap can also be prepared from leftover chicken and bean or made from scratch. Either ways, its quick, simple and nutritious.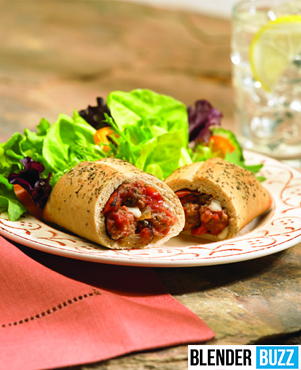 We love Stuffed Chitpole Meatballs because it takes under 1 minute to prepare. Whether its just your kids demanding a quick tasty snack or the need to impress someone, get the meatballs raining.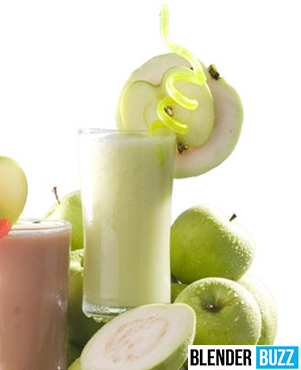 Not a drink concocted in Hakuna Matata, this is a drink worthy of athletes with a mix of orange, strawberries and banana. Bug Juice Smoothie is great for low carb intake with high energy.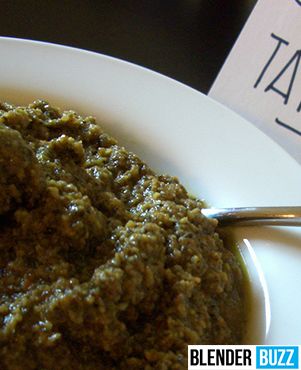 A paste made from walnuts, olive oil, bell peper and garlic, this is best enjoyed along with bread appetizers. The Olive Tapenade originates from a valley in Provence, France.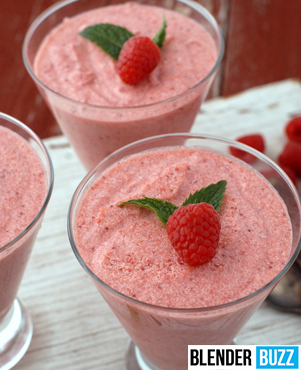 A twist on the conventional Strawberry shake, Strawberry Spritzers are a form of chilled drink made either with sparkling water, white wine or soda. Great for parties and bashes.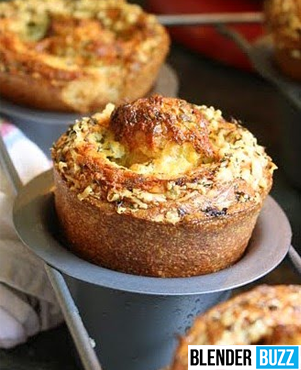 Breakfast or afternoon tea will now become colorful with these tasty and quick Herb Popovers. Grow some English roots as you zoom away into the infinite flavors of a light roll.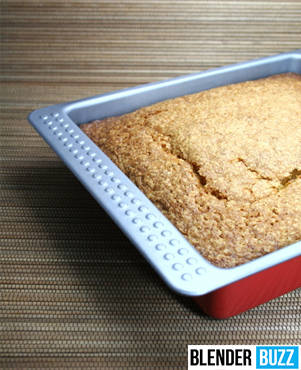 Carrots in a cake? Well Blender Carrot Cake is a low sugar, overtly healthy treat that tastes sweet nevertheless. Kids and growups ought to lap it up, demanding more of the richness and fluffy texture.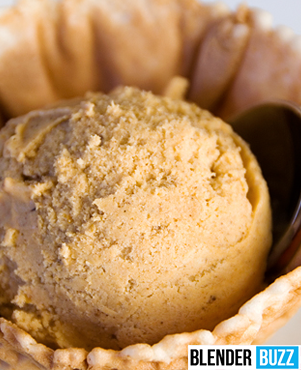 Works the best with Pumpkin but this recipe can be modified for any kind of ice cream. Pumpkin Ice Cream might not sound the most ideal choice for dessert but once you have it, you will want it forever!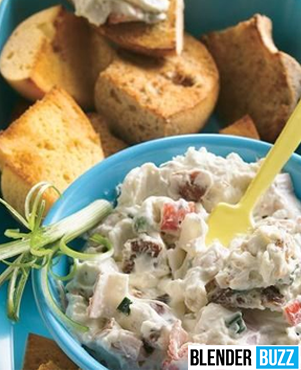 We won't spoil the surprise. All we can say is to try the Bacon-Crab Dip once and it really doesn't matter what you try it with. Chips, bread, pancakes, rice and just about anything pairs up well with this dip!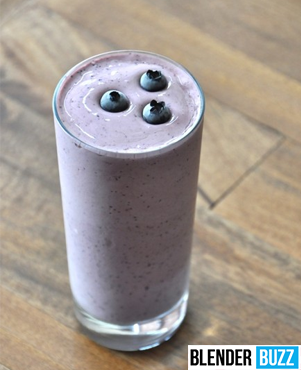 You heard of Berry Pie but how about a quick shake that tastes exactly like a berry pie? Our Berry Pie Shake recipe is designed to be low on sugar content and tasty with the same flavors present in an actual pie.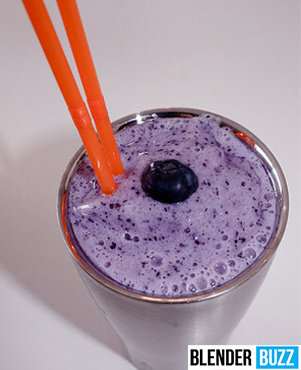 Bring together the sweetness of Strawberries and tangy nature of grapes in the Purple Cow shake. A particular favorite of kids, this recipe is also an excellent cocktail idea for adult parties and baby showers.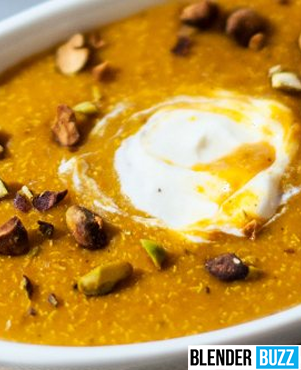 Here's a time saver for busy Holidays. When you have loads of dishes ready but need one extra wowing element, make the Curried Butternut Squash and Quinoa, its quick and stress free but healthy at the same time.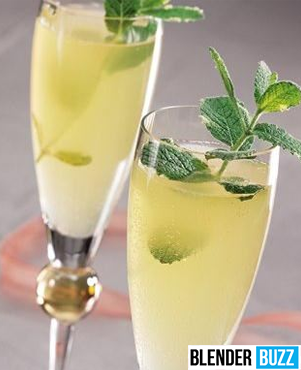 Healthy and tasty, get your kids to sip on Guava extract the easy way with this recipe. Frosty Guava-Peach sippers are easy to make and lack carbs or fat making it a perfect weight loss drink early in the morning.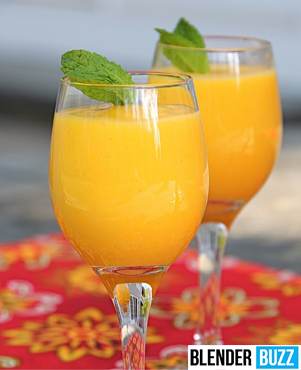 Simple and tasty, Creamy Mango Smoothie brings together an American classic with a South Asian exotic combining Mangoes with Cream. Rich, creamy and sweet or tangy as one desires, this is a smoothie fit for kings.