Guavas and peaches are two of the most common and delicious fruits in the world. A guava is a tropical fruit which is quite famous because of the many health benefits that it can provide. What makes this fruit special is that it does not need to be sprayed with excessive chemical pesticides, which makes it healthy and organic. Guava is known to be rich in vitamins and minerals. It has no cholesterol and has a low number of digestible carbohydrates which makes it a good option if you want to lose some weight. One of the most important benefits of guava is its ability to inhibit the growth and metastasis of cancerous cells. It has very high levels of Vitamin C which is said to be four times higher than what can be found in oranges.
Peaches also have quite a number of health benefits. This fruit is jam-packed with vitamins. Specifically, peaches have high levels of vitamin A, C, E, K and six of the Vitamin B complex. Peaches are also rich in fiber, which aids digestion and prevents constipation. Fiber plays an important role in the regulation of cholesterol levels, which helps in reducing the risks of heart disease.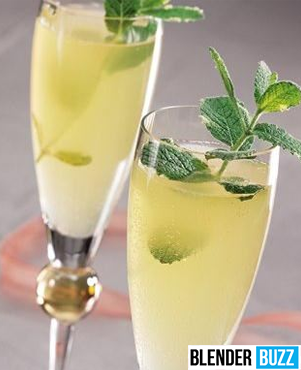 Ingredients
1 Can Fuzzy Frozen Navel Drink Mixture (10 Ounces)
1 Cup Guava Blend Juice Or Even Guava Juice Works
¼ Cup Guava Juice Or Dark Rum As You Wish
Cracked Ice 2 Cups
Procedure
Prepare all the ingredients on the table. Place everything in a large bowl and use an electric mixer to blend it all in. But to achieve a better result, use a blender instead. Put all the ingredients in the blender. Cover it and put on high until thoroughly blended. If possible, use a high performance blender for better consistency.
Add ice (in cubes) into the mixture. Cover the blender and start it again until ice mixes in as snow.
Extra Tips
Blenders can take large ice cubes but this is not advisable. Some blenders just cannot grate and mix the ice properly. In order to quickly crack ice into tiny pieces, put it inside a heavy plastic storage bag and tap gently using a rolling pin.
You can also combine other summer flavors like peach and orange.