Ice creams are considered as a great pick-me-up whenever someone is feeling down. Still, there are those that feel guilty whenever they allow themselves to have even just a scoop. For those who can't quit on this heavenly piece of dessert but is also after something that is healthy, pumpkin ice cream is the perfect solution.
This desert has everything that one is looking for in an ice cream, soft, creamy, smooth and healthy. It also doesn't need to be done by someone professional. All it takes are a few ingredients and a blender.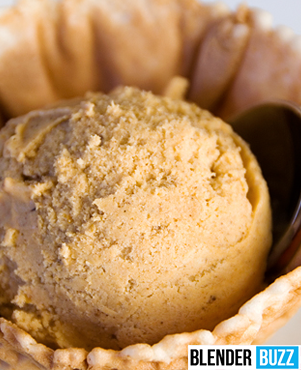 Ingredients
Unroasted Cashews 1 Cup*
Light Molasses 1 Tablespoon
Pumpkin Puree ¾ Cup*
Organic Corn Syrup 1 Tablespoon
Pure Vanilla Extract 1 Tablespoon
Pumpkin Pie Spice 2 Teaspoons
Sugar 1/2 Cup
Rice Milk 1 Cup
Olive Oil 2 Tablespoon
Salt 1/4 Teaspoon
*You may choose another type of nut if you prefer
Procedure
Boil cashews in water until they become soft and tender.
After boiling, drain the cashews and put them in the blender.
Blend the cashews with all the other ingredients until you get a smooth consistency.
Pour the ice cream mixture in the ice cream maker.
Serve and enjoy*
*If you want the scoopable type of ice cream, seal the mixture tightly and keep it frozen for a day before serving.
Other Ice Cream Variations:
Milky Vanilla Ice Cream: For those who don't want to prepare a puree, you can create an ice cream with just a blender, some milk and a little vanilla extract. Just blend it until smooth with ice cubes. Let it freeze and soon after you'll have delicious ice cream to serve.
Extra Tips
Make it a point to test your ice cream mixture after every minute that it has been blended so you'll know when to add a little bit more of the other ingredients.
Boiling of cashews takes as much as thirty minutes but it might need some more time, so check it after twenty five minutes, and then maybe after every five.
It usually takes three minutes to have a smooth ice cream consistency. You may let it blend for another minute but not more so that it will not become too liquid.
Pumpkin ice cream tastes best when eaten with family, friends, and loved ones.