Some may hear about spritzers but do not exactly know what they are. Spritzers are actually tall and chilled drinks which are usually made with white wine, club soda or sparkling water. This can be alcoholic or non-alcoholic. The non-alcoholic version is very popular in most countries around the world as children can also drink it. And because they taste so good, spritzers were combined with other kinds of fruits, most commonly mixed with strawberries.
Strawberries are a favorite of many because of the richness of its flavor and for the nutrients that one can get from it. The fruit is high in antioxidants, vitamins and other important nutrients. It is a very good source of vitamin C, dietary fiber, and manganese. Studies have shown that serving or eating about eight to ten strawberries a day can decrease blood pressure significantly, which reduces the risks of getting heart diseases. Other studies have also presented that strawberries are found to reduce the risks of having cancer and autoimmune diseases like rheumatoid arthritis. Enjoying the fruit with a refreshing spritzer can give you an additional boost of potassium and folate.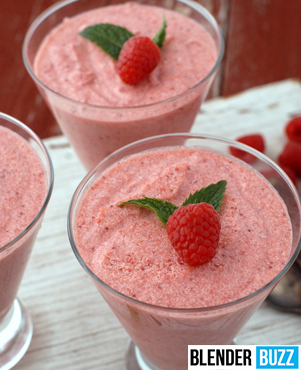 Ingredients
fresh strawberries 3 cups cut in half
orange flavor liqueur ¼ cup
dry chilled white wine, 750 milliliters
1 liter mineral water or sparkling water, preferably chilled
Optional Whole strawberries
Mint leaves, not necessary though
Procedure
Cut the strawberries in half, until you are able to fill about three cups. Place the strawberries in a clean blender together with the liqueur. Cover the blender and put it on high for about thirty seconds or for as long as it takes to gets smooth.
Pour about three tablespoons of the strawberry mix on ice in the glasses. Mix the mixture with ⅓ cup of wine and ½ cup of mineral water. Stir thoroughly to let the flavors out.
Garnish the side of the glass with mint leaves and a whole strawberry for presentation.
Extra Tips
You can also use orange juice as an alternative for the liquors and non-alcoholic wine. You can also use grape juice as a substitute for wine.
If you are to serve a number of people, blend plenty of batches of strawberry mixture a few hours ahead and store it in your fridge.