Blenders are currently a kitchen must-have, especially for busy moms. Within minutes, one can create sumptuous meals that are not only easy to prepare but contains nutrients needed to revitalize the body. One example is the famous 'stuffed chitpole meatballs'.
This recipe can make someone forget their name and some even admitted having a 'food orgasm'. This dish is not just an ordinary meatball. It has surprise stored in its center that is sure to melt someone's heart away.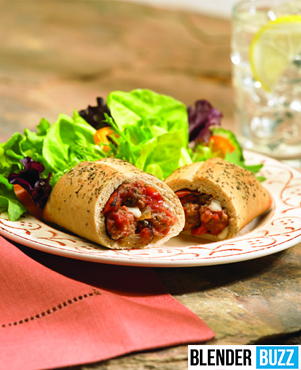 Ingredients
Ground Beef 1 Pound*
Finely Diced Onion 1/2 Cup
Uncooked Long-Grain 1 Tablespoon White Rice
1 Egg
Salt 1 1/2 Teaspoons
Chicken Broth 1 1/2 Cups
3 Hard-Boiled Eggs, Each Cut In Quarters
Chipotle Chiles Soaked In Adobo Sauce 2 Cans
Canned Tomato Sauce 1 Cup
1 Bay Leaf
Chopped Fresh Cilantro 3 Tablespoons
1 Clove Of Garlic, Finely Minced
*For those who are not so much a fan of beef, you may choose to use ground pork instead. But then again, you might want to try something new.
Procedure
The Meatball
Get a medium bowl and combine the egg, beef, rice and salt in it. Make sure that you have washed your hand so that you will not contaminate the mixture.
When the mixture is soft and mentioned ingredients are combined, make twelve patties about 3 inches wide.
Place a quarter of hard-boiled egg in the center of the patties.
Press the meat around the egg, until you have made 12 balls.
Place the patties in a container and put it in the refrigerator.
The Sauce
Combine the tomato sauce chipotles, chicken broth and garlic in a blender.
Blend it in average speed until you have smooth consistency.
Using a strainer, pour the sauce into a pre-heated sauce pan.
Place in the meat balls with the bay leaf.
Let it boil, afterwards, let it simmer.
Cook it in low-fire for about 25 minutes.
Serve and enjoy.
Extra Tips
Pour the dish over your choice of rice (java, white, brown) so that the sauce can mix well with the rice, making the flavor spread.
Make sure that the blades of your blender are kept clean so that it won't get rusty and will not give your dish a horrible taste. Ensure that it is safe for your health as well.
This dish is perfect for family dinners and even parties.